Claire Mitchell has a Ph.D. in the field of education, where she has worked and researched for over 10 years. She has had a lifelong interest in fitness, and after being diagnosed with Hashimoto's thyroiditis over two years ago, Claire began a journey to understand health from a more holistic perspective. Through her own healing journey, Claire has shifted her research focus toward holistic health and wellness and has become involved in the functional health community. Her desire to remain on the cutting edge of functional health and nutrition, coupled with her passion to help others, has led Claire to become a functional health and wellness coach. Bilingual in Spanish and English, Claire enjoys taking a personalized approach to working with patients, empowering patients to take charge of their health, and promoting holistic health and wellness. 
"We are what we believe we are."
C.S. Lewis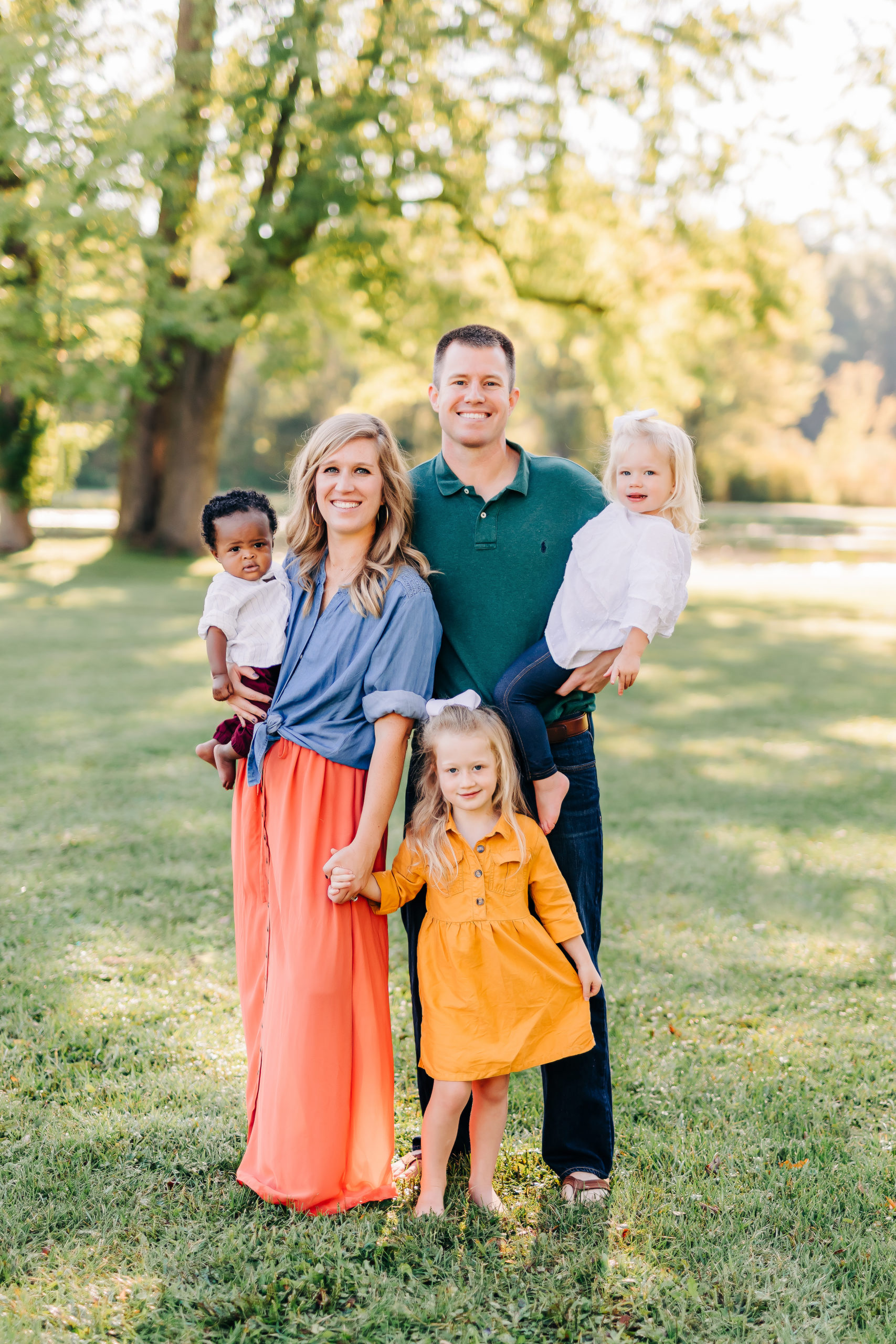 After giving birth to our second daughter, Leah, my thyroid was not working at all. Per the doctor's recommendation, I made an appointment with an endocrinologist and was told to take medicine and accept the fact that my thyroid would eventually die. When I asked about diet and/or supplements for my thyroid, I vividly remember being told that nutritional choices would not have any impact on my Hashimoto's. However, right around the same time, a friend of mine was diagnosed with Hashimoto's as well, and her doctor recommended looking into the autoimmune protocol for thyroid issues and leaky gut, claiming that diet can play a significant role in healing your gut and balancing out your thyroid.
At this point, in all honesty, I was frustrated and angry – angry at my body because I felt like it had failed me, angry that I had to give up cheese dip possibly (if you know me, you know that's a big sacrifice!), and the list goes on. After a few months of wallowing, though, my husband Phillip looked at me and reminded me that I did not have to be a victim to Hashimoto's. I can say now that those were some of the wisest words I think anyone has ever said to me. It reminded me that ultimately, it was my decision how I would live my life and take care of my health.